Everyone knows making plans with your friends and family to celebrate the festive period adds to the occasion, and makes it all that more exciting. This guide explores some of the most wonderful ways to spend Christmas in London with your friends and family.
Christmas Markets in London
Christmas is one of the most wonderful times of the year, and London's selection of Christmas markets is enough for anyone to enjoy the festivities, soaking up the mulled wine and enjoying the fine foods on offer.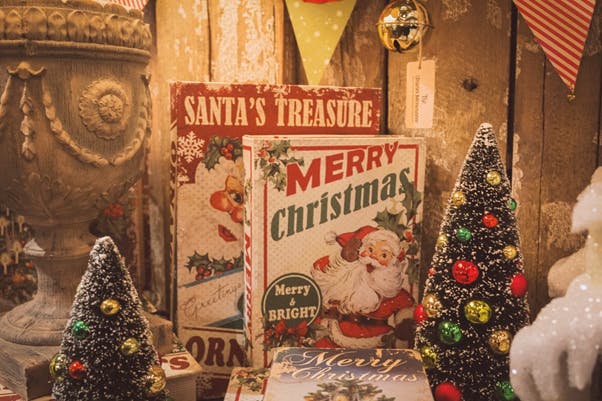 Leicester Square Christmas Market
The Leicester Square Christmas Market is best known for its assortment of handmade crafts and delicious treats. Transforming one of London's top film premiere venues into an epic festive market is sure to delight all those who attend.
From stalls selling homemade goods to mulled wine and great foods The Leicester Square Christmas Market offers it all.
The roads surrounding Leicester Square are marked with double red and yellow lines and Central London's multi-storey car parks are notoriously expensive, giving you pretty limited options when it comes to parking. You can however search and book more affordable parking with us at Place2Park.co.uk, without the hassle of navigating confusing double lines.
Kingston Christmas Market
Perhaps one of the more unique markets in Greater London, Kingston's Christmas Market boasts a traditional setting with over 30 wooden stalls for visitors to enjoy under a warm glow of twinkling lights, visitors will be sure to know Christmas is coming.
The Kingston Christmas Market will be open daily until Christmas Eve. There are a few car parks located nearby, but research shows us these are pretty expensive on a whole. Bring down the cost of your day visiting The Kingston Christmas Market by; guaranteeing yourself a safe and secure place to park which you can use long after Christmas is over with Place2Park.
Greenwich Christmas Market
The Greenwich Christmas Market is considered to be one of best on the list this festive season, along with one of London's best kept secrets in 2021 as it's a little outside of the city centre but has lots to offer, including; glowing Christmas lights over 100 vendors, which will each be serving the most charming Christmas crafts and delicious festive treats for visitors to enjoy.
There are a number of pay and display parking options surrounding Greenwich Park which are worth checking out if you're planning on spending the full day in the area - just be sure to get there nice and early to beat the crowds.
Even MORE Christmas Things to Do in the Capital City
Just when you might be thinking Christmas in the Big Smoke couldn't get any better, there's more on offer.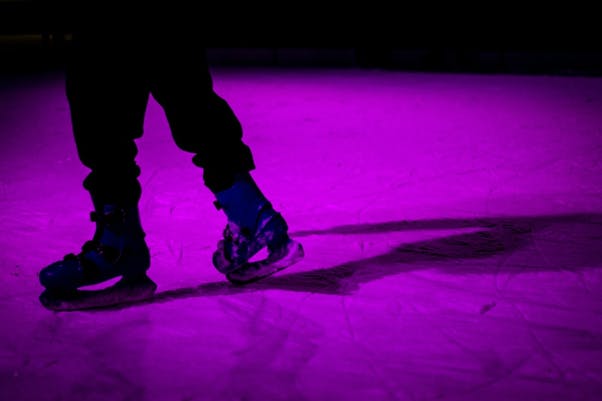 Ice skating at the Natural History Museum
Appearing for the last time EVER, before the gardens makes way for "a urban wildlife hub", the Natural History Museum in Kensington will host its open-air ice rink for people to celebrate Christmas with their friends and family with. And, when you've had enough of skating around, you'll be able to wrap up warm with a wintery drink and watch ice skaters from the museum's café balcony.
For anyone who parks regularly in / or around London you can make your life easier by booking a secure guaranteed parking space with Place2Park for as long as need it for.
Save time and money with a guaranteed space waiting just for you: pre-book parking and say goodbye to space hunting and overpaying.
Hyde Park Winter Wonderland
London's main festive focal point this Christmas has to be Hyde Park Winter Wonderland. Here's a quick preview of some of the many delights in store for this attraction.
• Games and attractions will be enough to keep you and your family entertained for the entire day
• An open-air bar and DJ where you can grab a drink and sing along to your favourite Christmas songs
• Street food market will keep you satisfied all day long with all they have on offer
For anyone attending this year's Winter Wonderland, please be sure to book your tickets in advance. This is a new mandate for 2021 so whatever you do, don't ignore this!
Free tickets may still be available, depending on what time you wish to attend. Standard tickets are starting at £5 while peak times tickets are up to £7.50 each but if you spend £20 or more on the attractions, your entry to the park itself is free of charge!
Now you're probably thinking to yourself where is the best place to park when I go there, right? Well, there's a Q-Park, located very close by that has over 1000 parking spaces on site, which would be a pretty good choice, however with prices starting £7.50 per hour, you might want to look at other alternatives.
If you're looking for an affordable place to park you can use for Winter Wonderland and all year round, long after the holidays are over it would be a pretty good idea to check out our site Place2Park.co.uk to book a guaranteed space, and say goodbye to space hunting and overpaying for parking.
With Place2Park you can book a guaranteed space up to 40%* cheaper than daily rates which you can cancel anytime! Stress-free parking just got even better!
And there you have it! You're well and truly spoiled you for choice with all what we've recommended. All that's left for you to do is pick a destination and let the celebrations commence!
Thanks for reading
The Place2Pak Team